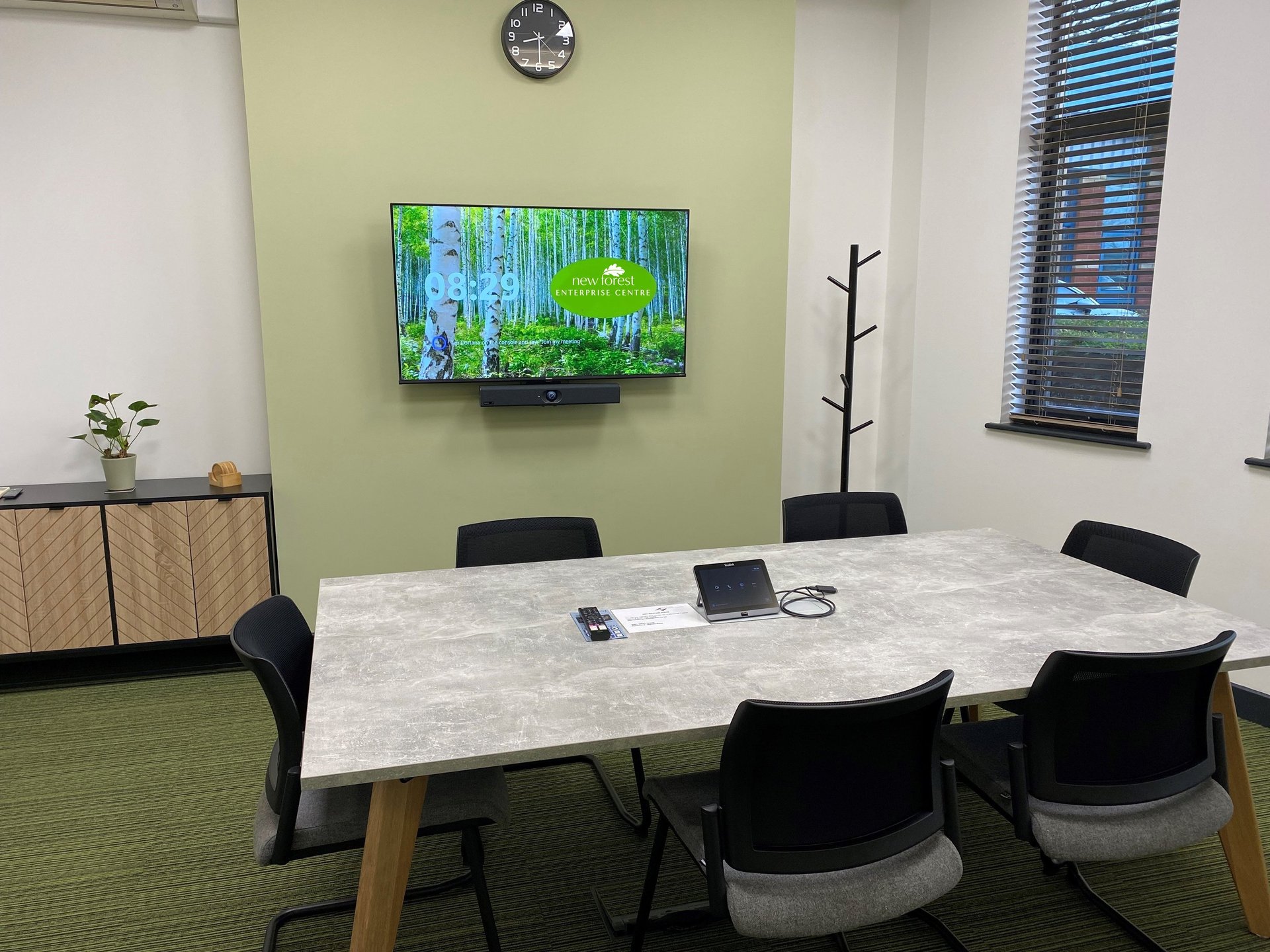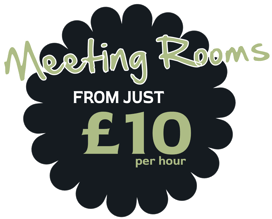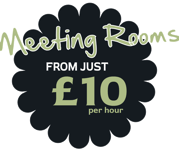 We provide the space.
You make it your own.

Located in the picturesque New Forest, you can make your business feel at home. Our unique proposition is ideally suited for start-ups or small businesses who want to create a bespoke environment that is a happy place to work. With a choice of 71 industrial and office units, as well as meeting rooms for hire, you rent the space and customise it to make it your own.
Best of all, we offer transparent and flexible contracts with only 2 weeks notice required when your business is ready to expand and move on. We offer all the professional services you need, with support from our friendly team who understand the local area and what start-ups and small businesses need to flourish in the post-pandemic working era. Let's get down to business.
We understand that business doesn't always operate between the hours of 9-5 so you can access your unit 24/7. With 200 parking spaces, including disabled parking, and around the clock CCTV, you can work with confidence whenever you choose. We even have a café on site for those peckish moments that can cater for any meetings you have.
To help support your business, you can make use of our in-house professional services and hire one of our nature inspired meeting rooms that come kitted out with the latest technology to get you in the creative zone.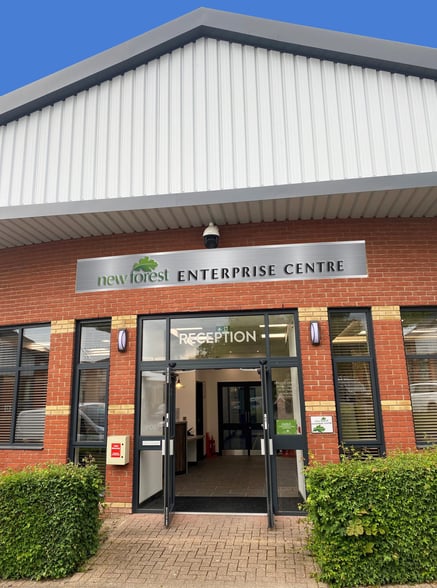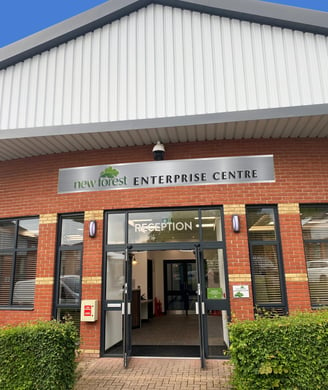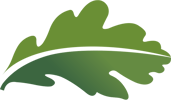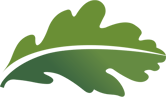 Check out our latest Instagram posts.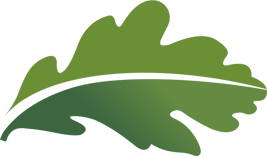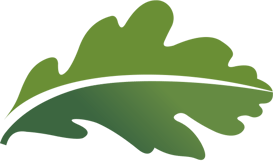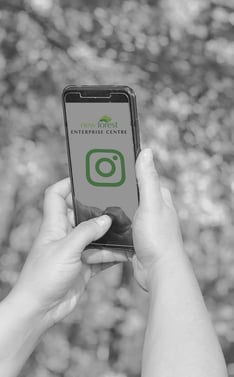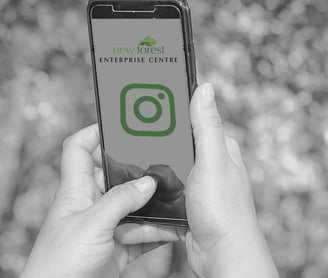 Your new workspace awaits you. If you have outgrown your home office, want a place to meet clients or need a bigger space for your business, check out our latest availability and affordable costings. Your space, designed your way.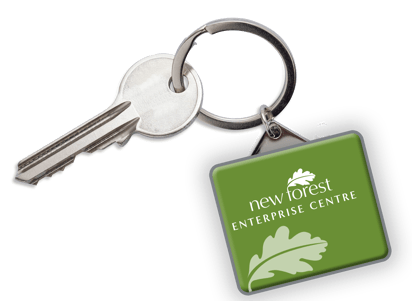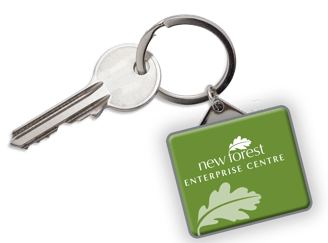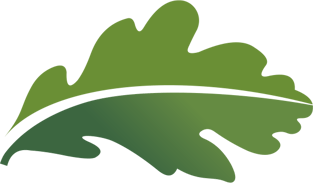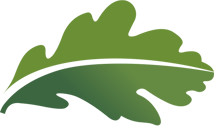 Experience the New Forest Enterprise Centre Community.

Net Primates have been based at New Forest Enterprise centre since 2011. We've been able to move into different units on the site as we grew and expanded which has made it so easy for us.
We cannot give enough thanks to the team for the flexibility and help we were given when moving premises within New Forest Enterprise Centre in 2023. We also benefit from expertise from other licensees' businesses on site which just adds to the fantastic community. It really is a superb environment for anyone just starting out or an established business looking to expand.
Salisbury Fencing Ltd have been part of the New Forest Enterprise Centre community for the past two years. After searching and visiting several Industrial units in the area to rent, we finally found our new home.
The staff at NFEC are fantastic, the registration was so simple and straight forward and nothing is too much trouble. Facilities available are excellent, from two state of the art meeting rooms for those important meeting when you want to impress and there are also secretarial services available if you want them.

Onsite parking is very good with plenty of spaces available. There is a Café on site that serves food all day, also food and drinks can be delivered to the meeting rooms or your office. Other facilities available are toilets with shower rooms, the centre including the corridors are always clean and tidy.

The unit itself is great we started with a mid-sized unit and as the company has grown, we have upgraded to a unit with a mezzanine office area complete with air conditioning. Each unit come with a good size roller shutter door so having deliveries is a doddle. There are loads of different industries on site and all are happy to help each other out.

I can't recommend New Forest Enterprise Centre enough, if you want your company to grow and make a fantastic impression, this is the place to be.
One of the many benefits of being a New Forest Enterprise Centre Licensee is that you get to join a community of local start-ups and small businesses. Networking is at the heart of what we do so grab a coffee, meet new people and benefit from new connections and talents.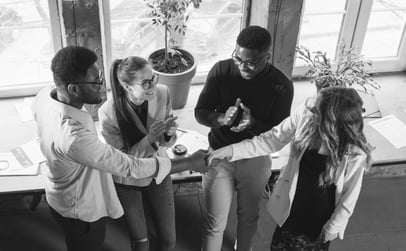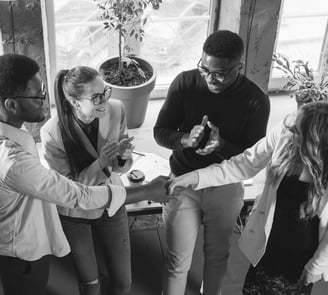 Jon Wells-Sailsbury Fencing Ltd.